Secondary Students' Perception and Experiences on Duolingo-mediated General Vocabulary Learning
Abstract
Covid-19 pandemic brings about changing teaching and learning. It insists teachers and students to adapt situation in the context of vocabulary learning. Therefore, this research was conducted to find out the secondary students' perception and experiences on Duolingo-mediated general vocabulary learning during Covid-19 Pandemic. The participants of this research were 3 secondary students in one of junior high school in Karawang who have low,medium and high vocabulary and have been being taught using Duolingo for learning general vocabulary by their teacher. This study employed narrative inquiry design and in gaining the data, the researcher used semi-structured interview and reflective journals. The data then will be coded, read multiple times, and the themes were determined and generated. The findings indicated that Duolingo was perceived positively by secondary students in learning general vocabulary. It can be seen from their perception about its effectiveness. Duolingo was effective media and secondary students were motivated to continue learning general vocabulary by using it. However, secondary students who learn general vocabulay using Duolingo media faced the challenges that they could not use it if the internet connection was bad and it also has lack of grammatical rules explanation.Thus, there should be a way to incorporate it with vocabulary.
Downloads
Download data is not yet available.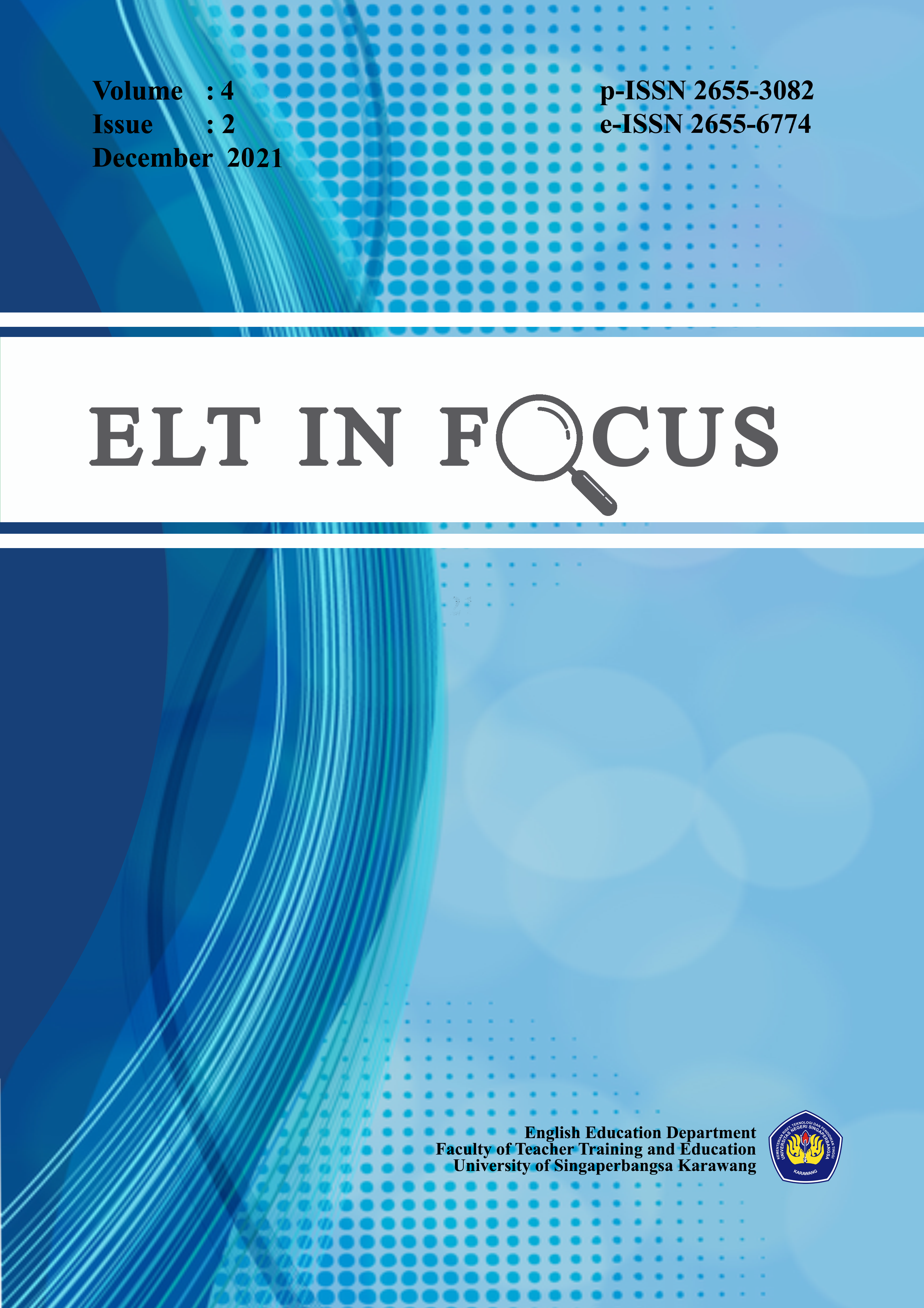 Downloads
License
Copyright (c) 2022 Fauzi Miftakh, Rida Yulianti
This work is licensed under a Creative Commons Attribution-ShareAlike 4.0 International License.