Exploring an EFL Teacher in Online Learning Design: A Narrative Inquiry Study
Abstract
Online learning has been mainly discussed and used in today's situation during covid-19 pandemic. It challenges teachers to adapt and serve proper interactive and effective learning. However, a few study that concerns on how teachers design online learning. This present study aims at exploring an EFL teacher online learning design. This study is a narrative inquiry design that collects data from comprehensive semi-structured interviews. The interviews was transcribed and analyzed thoroughly. The data were interpreted through thematic analysis and theoretical lenses. The finding of this study revealed that the teacher prioritizes on students' needs as learning guidance, students' communicative practice is emphasized through video call and WhatsApp group. This online design assisted students to actively engage and to be autonomous learner.
Downloads
Download data is not yet available.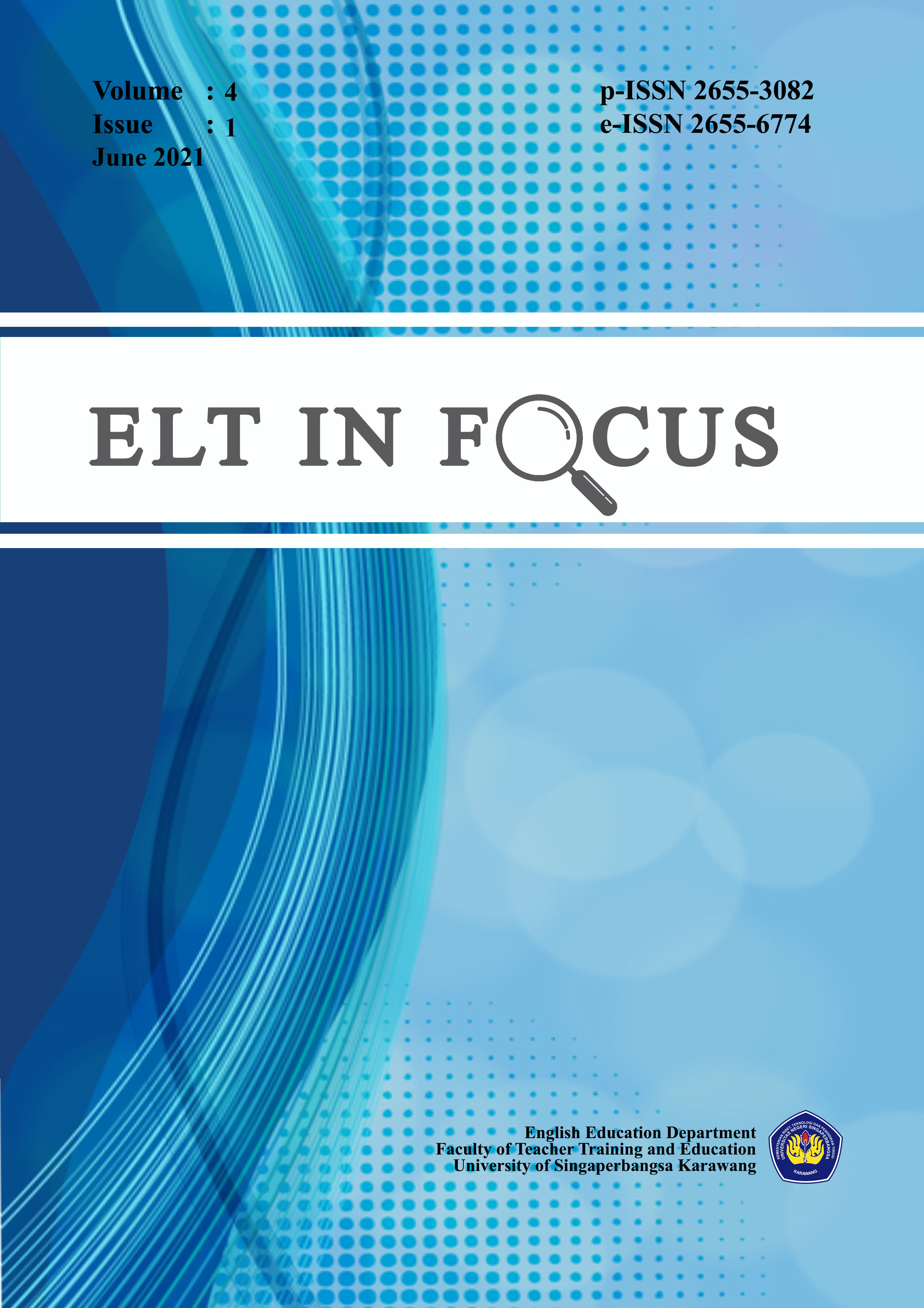 Downloads
License
Copyright (c) 2021 Muhamad Reza Pahlevi
This work is licensed under a Creative Commons Attribution-ShareAlike 4.0 International License.