ANALISIS AIR MINERAL TER HADAP KESEHATANDIHUBUNGKAN DENGAN UU KESEHATAN
Abstrak
Water is one of the basic human needs, especially drinking water. But the availability of eligible drinking water is increasingly difficult to meet demand, even the water absorption areas that have been converted into human settlements and industrial wastes that polluting rivers, make it more difficult for people to get qualified water to drink.
Excessive exploitation of groundwater sources that do not consider the carrying capacity of the environment and unbalanced environmental conservation efforts will affect water quality. Besides, the lack of awareness of various parties to dispose of waste will lead to increased water pollution. Experiment research is needed to determine the properties of water so that it can be identifying characteristic of the water is polluted or not.
Keywords: water, drinking water, health
Unduhan
Data unduhan belum tersedia.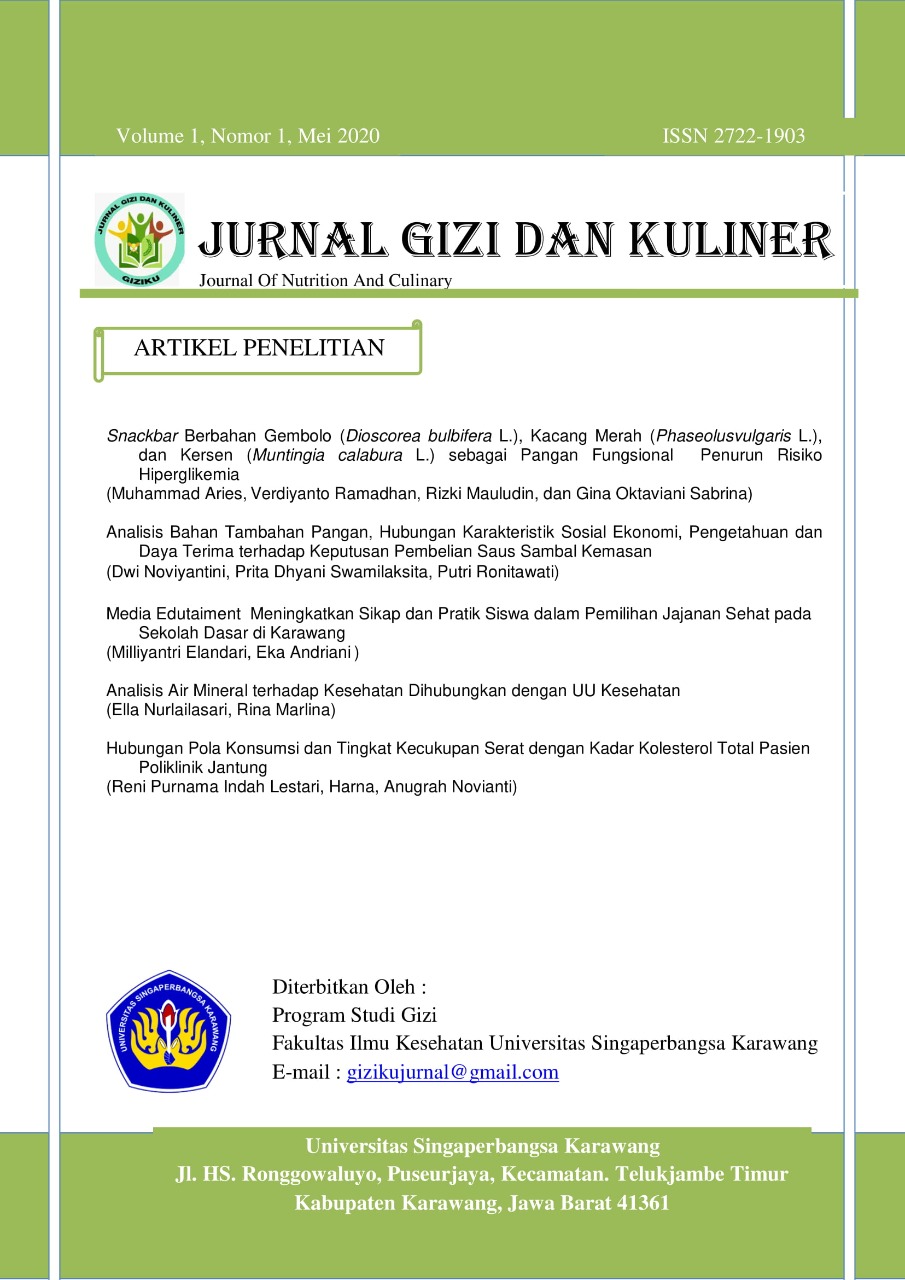 ##submission.downloads##